As you all know, I love, LOVE living in Florida. Love it with a huge passion. Sadly, by circumstances out of my control, I have had to live in Mexico City for the past two years, leaving my whole life on hold in Miami. It's been a killer. A test of endurance and it's been hard.
The other day I was browsing
Etsy
and I found these super cool Florida love goodies that I am aching to buy. All of them. Ha!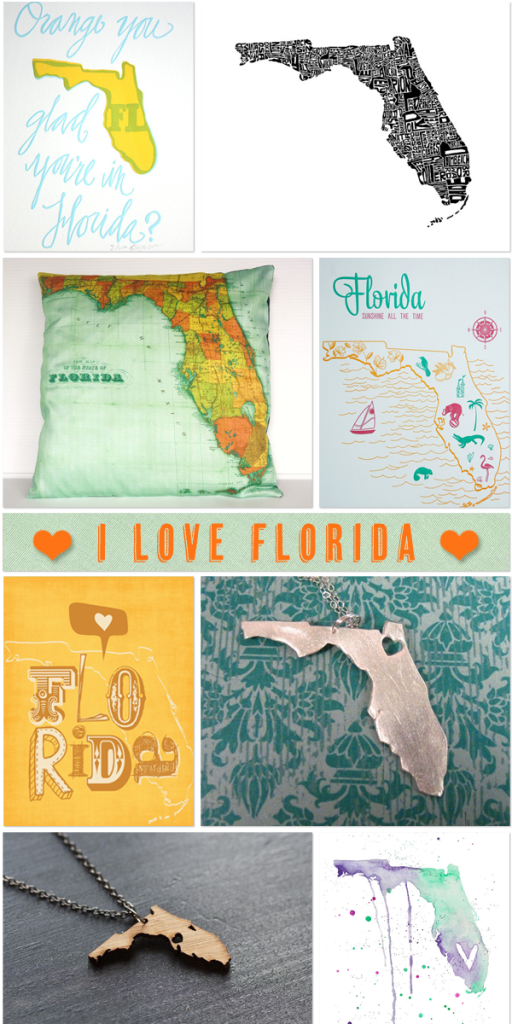 Lovely stuff, isn't it? I just can't wait to go back home... It's where my heart is.
Template by
Pugly Pixel
. Font is Cheap Pine by
MyFonts
.
Have a great week, pretty people.